SIDEBOOMS
The sideboom is the iconic workhorse of the Pipeline. I have put a few samples of its job on this page, but a click on the first picture will connect you to a video just about sidebooms, with a bit of incidental music.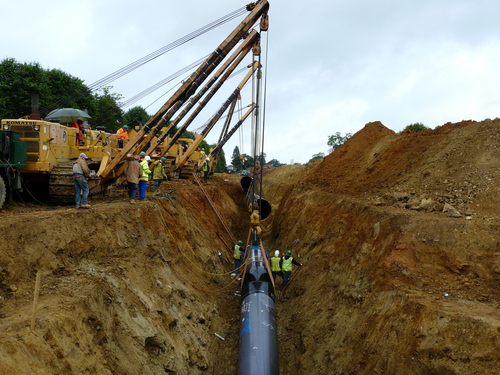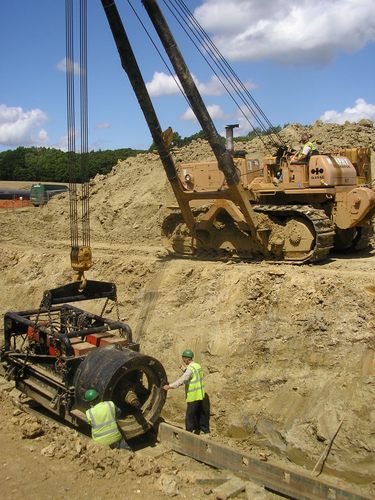 Another sideboom job is working with the augerbore crew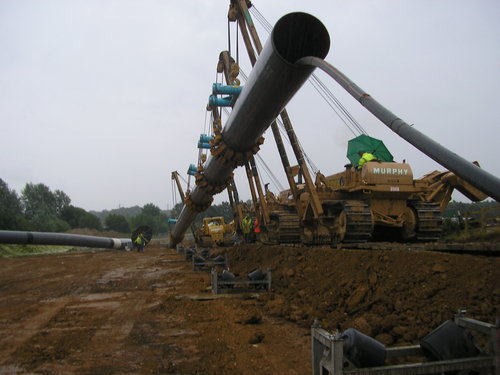 Working as a team to feed the last few feet of the pipe into the HDD bore at Celcon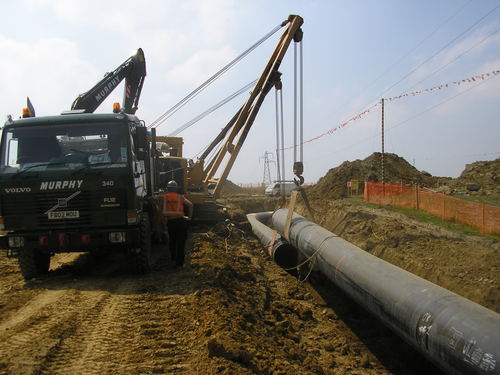 Tie-ing in a run of mainline at Mitchell's Farm, Ightham.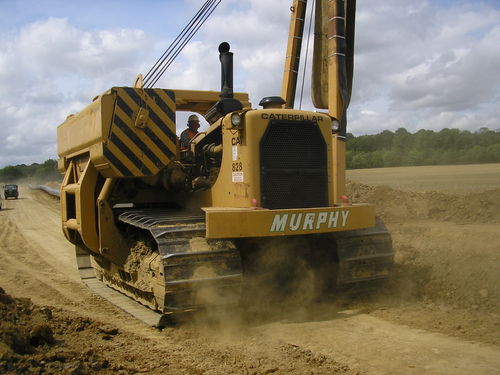 Headed off to another job
Don't keep looking into the ruts, lift your eyes to the heavens now and then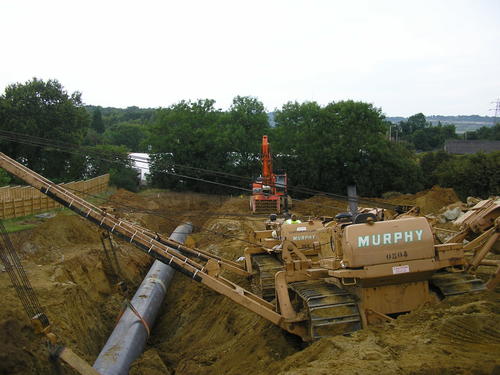 The last tie-in to the Celcon HDD
Feel free to download and use images. (c) Mike Taylor