Front End Welding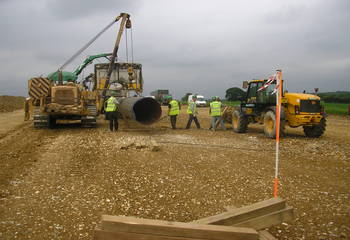 The next length of pipe is lifted of the bearers
Music is "Pipeliner" by Tom Thomson, the"Mutthill Man"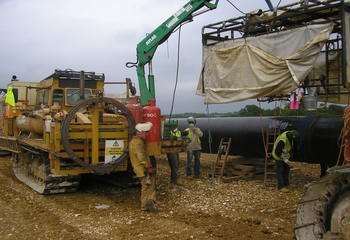 The welder stands waiting whilst the mates ensure the correct gap between the pipe faces: careful adjustment with a club hammer and wedges.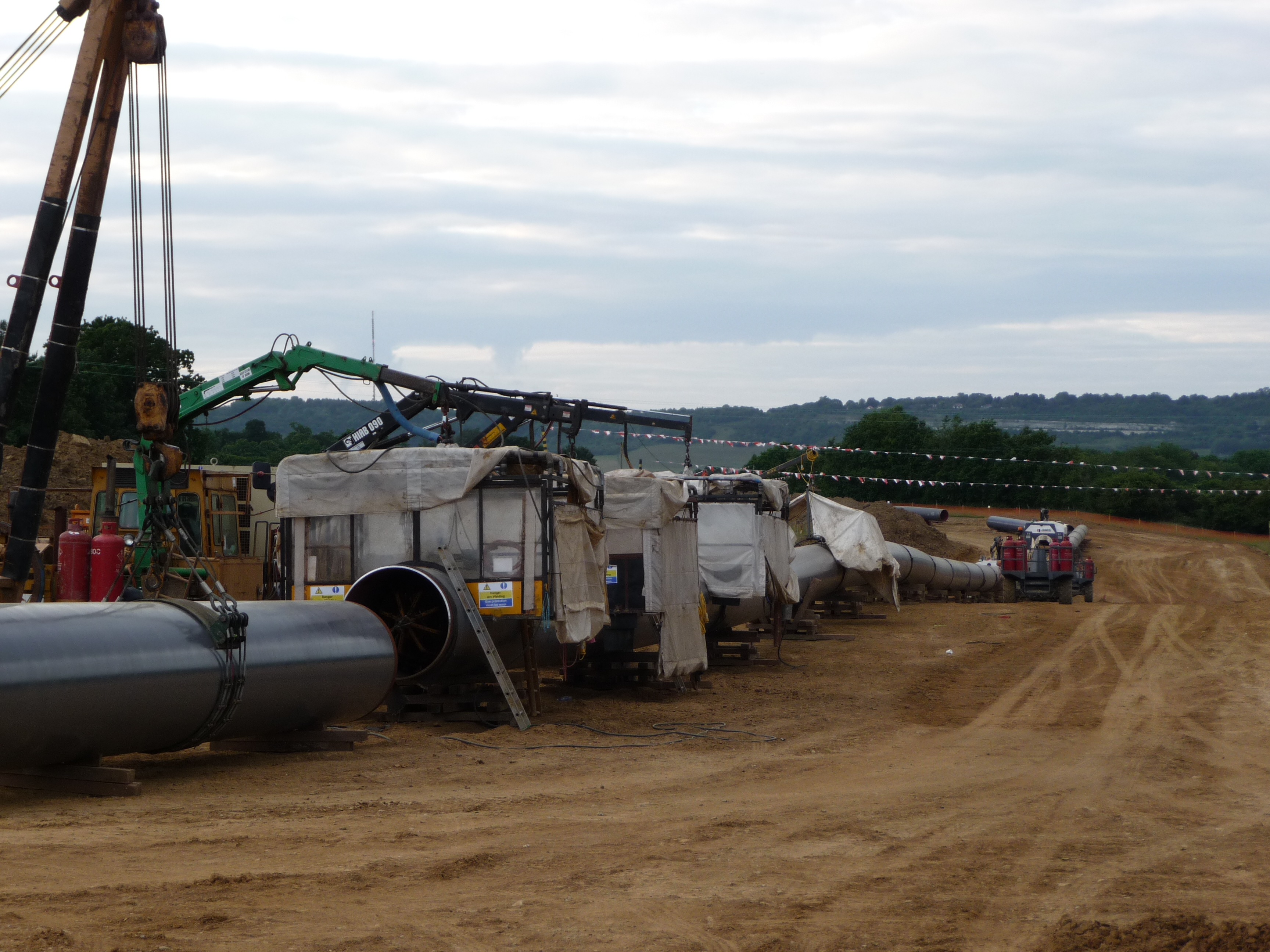 Stabbing on the next pipe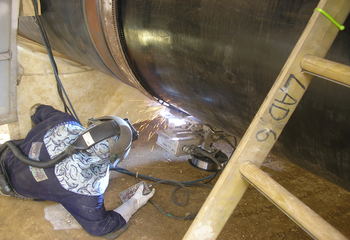 Although these are automatic welding sets, there still needs to be skilled hand constantly adjusting speed and current with the remote control.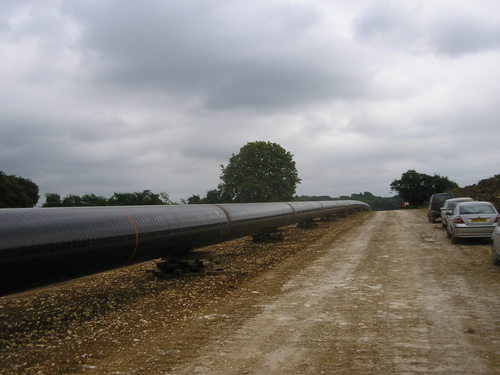 A completed run of pipe, awaiting welding inspection and coating.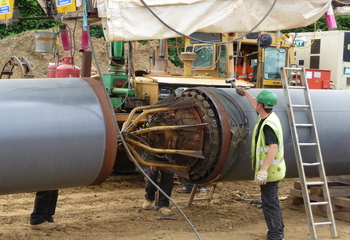 This internal clamp aligns and clamps the next section of pipe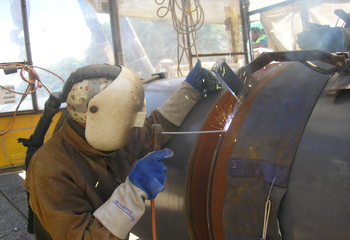 Putting in the first crucial weld, the root: note the spacer wedge still protruding from the gap.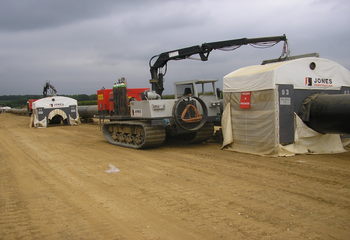 Then follow a number of auto welding rigs, each carefully set-up to do the filler and cap welds.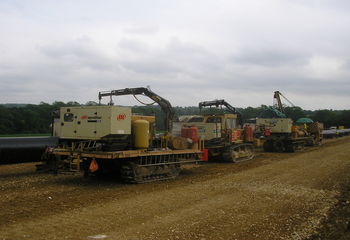 Another view of the front end.