Coating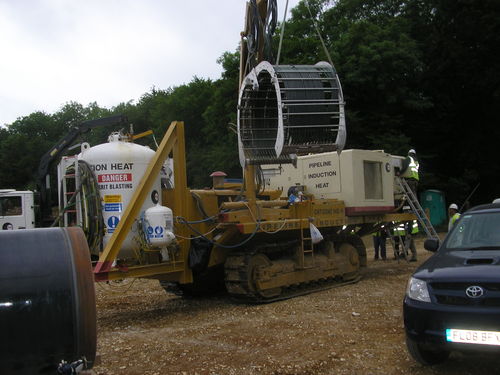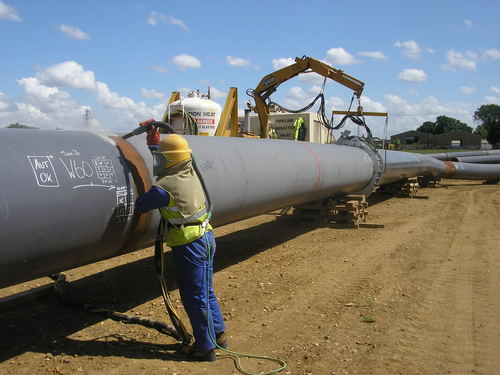 Every joint is scrupulously grit blasted to remove any last traces of dirt, rust or slag.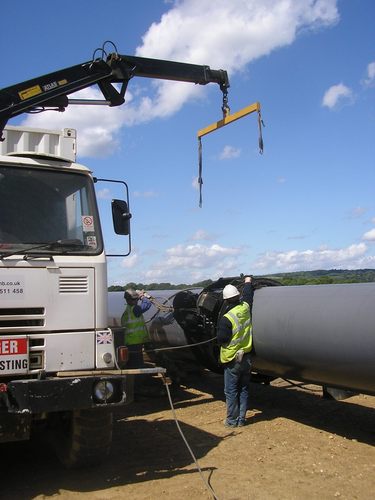 This truck drops the coating clamp onto the heated pipe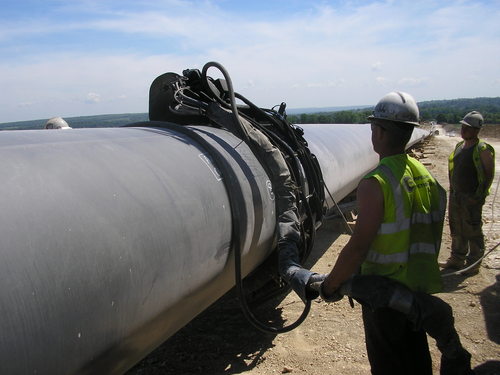 The clamp is tightened, and the spray head rotates back and forth applying multiple coats of fast-curing epoxy resin .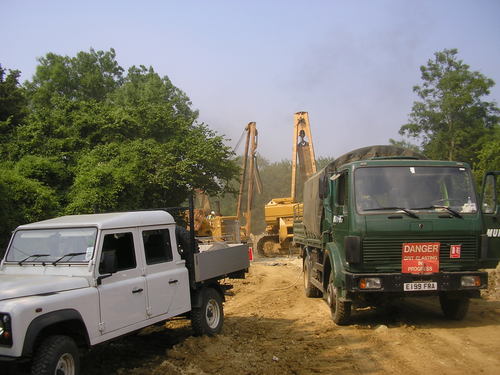 A smaller crew travels from tie-in to tie-in gritblasting and coating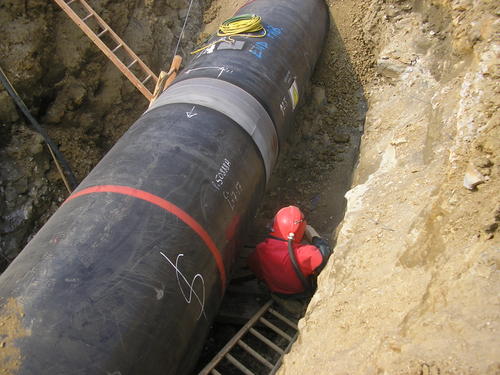 This is the lovely part of the job: gritblasting down a hole on a hot sunny day. Just the other side of the joint you can see the Cathodic Protection cables ready for joining to an above ground test point.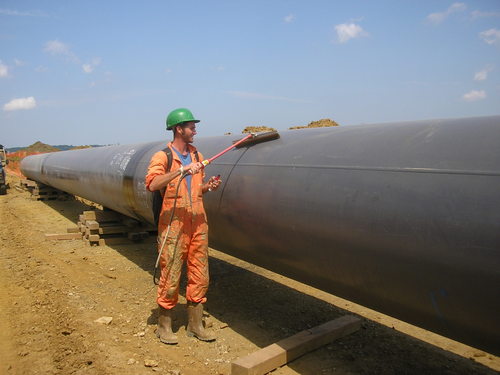 Last but by no means least, every inch of the coating is checked with this High Voltage "Holiday" Detector for damage.
Feel free to download and use images.