AUGER BORING, (or THRUST BORING)
It is extremely rare for the Pipeliners to actually dig a road, footpath or stream. Unless conditions like rock prevent it, they will invariably bore the pipe under the obstruction. Here they are boring 4 metres below a possible Roman Bathhouse.
They use three methods of boring, and auger bore, concrete sleeve tunneling and HD drilling. The simplest method is an auger bore, as shown here.
First a sideboom drops the auger engine into a prepared bellhole. Note the auger bit installed in the pipe ready.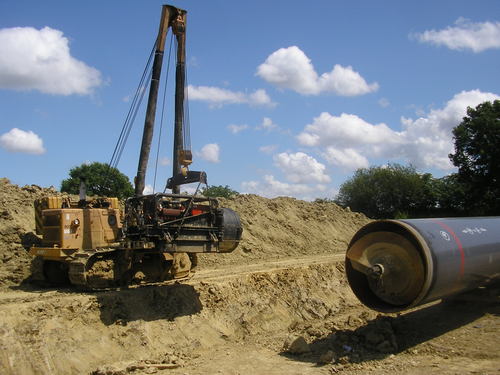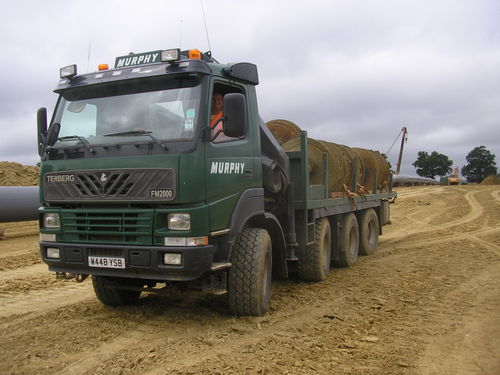 Terberg 8-wheeler brings another load of auger bits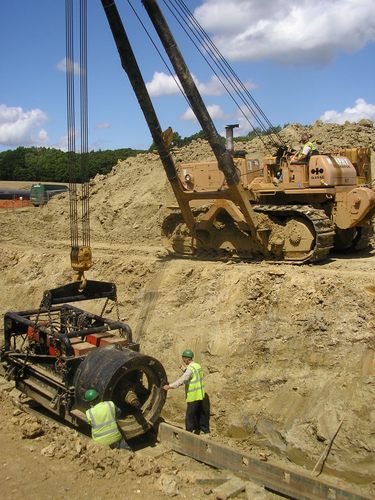 Auger engine is lowered onto the tracks that allow it to drive the auger and pipe into the face.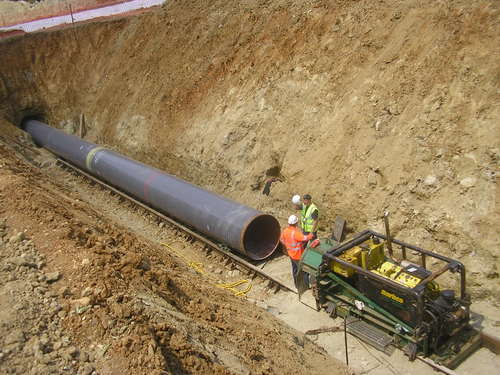 A Pause for Thought....an awful lot of rock dust coming out of the hole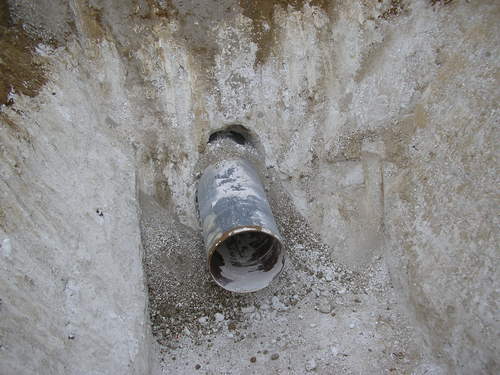 After the pipe has been drilled through, the auger bits are removed and the pipe tied-in to the mainline. There is no sleeve used in this method.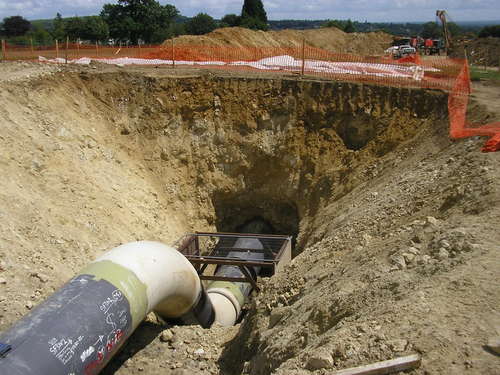 The 4 metre deep bore under the Roman Bathhouse is tied into the mainline. The trouble with the boring crews is that they are so quick, by the time I found out where they were working, they'd moved somewhere else.
Feel free to download and use images.