PIPELINERS
Not everyone can weld or drive a sideboom, but without these others, the pipeline wouldn't happen, so heres a tribute to everyone I may have missed elsewhere..........
Below : John the Lube greases up a forktruck.
Click on the picture to see video of all the pipeliners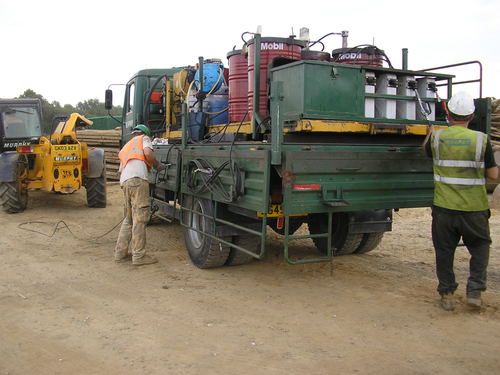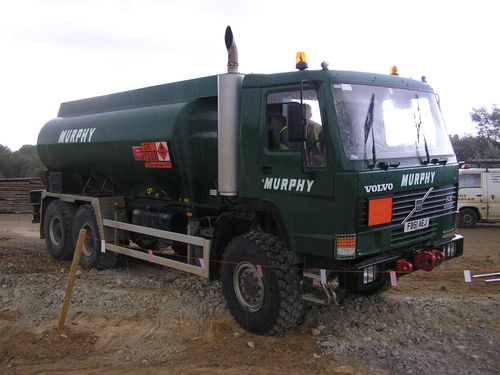 Shy diesel bowser driver, without him no-one moves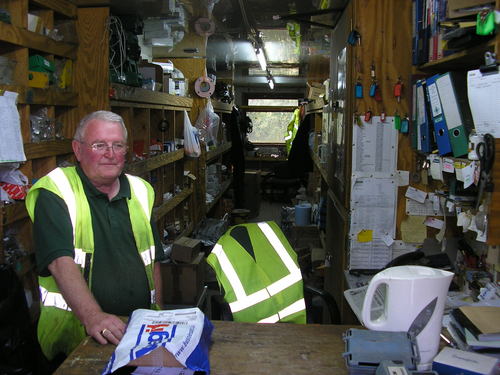 Pat Tierney the storeman at the Poplars Yard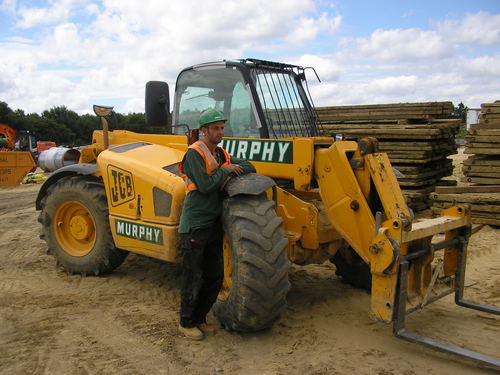 Forktruck driver loading mats at the Celcon pipe yard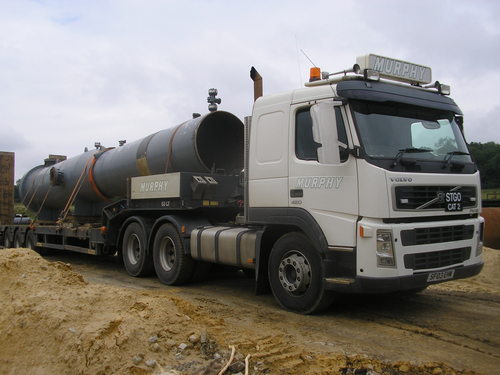 And of course, the fleet of assorted artics, moving pipe attachments......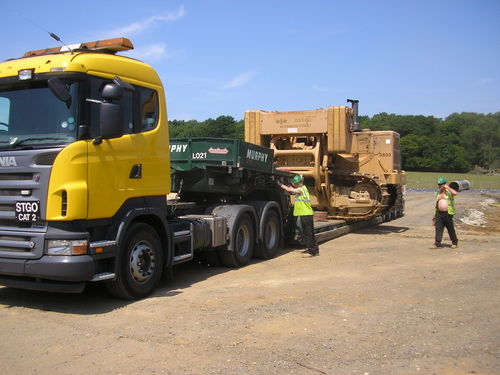 ....... all manner of heavy machinery.................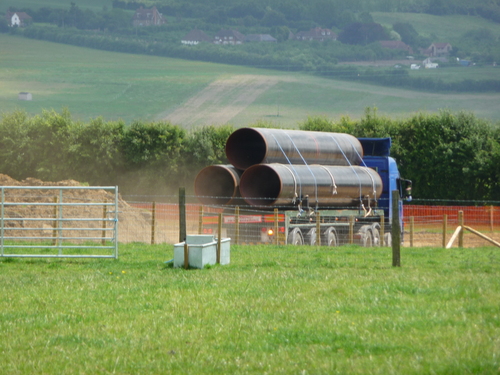 .......and hundreds of lengths of pipe.
Feel free to download and use images.